So the second week of my vacation has been spent cleaning out my 'craft' room. I'm quite compulsive about crafts, and once I try something new, I tend to go whole hog, buying supplies and spending tonnes of time doing them. I knit, do cross-stitch, make candles, dry flowers - usually for said candles, do some woodworking, and scrapbook. I'm actually so into scrapbooking I've become a pusher for one of the scrapbooking companies and I've managed to stuff a bunch of stock into this room too.
It was pretty much a mess, and I was no longer able to do any crafts in the room. Every time I wanted to do something, I would gather the supplies and head out to an 8' table set up in the living room - hubby was not impressed.
Table in living room: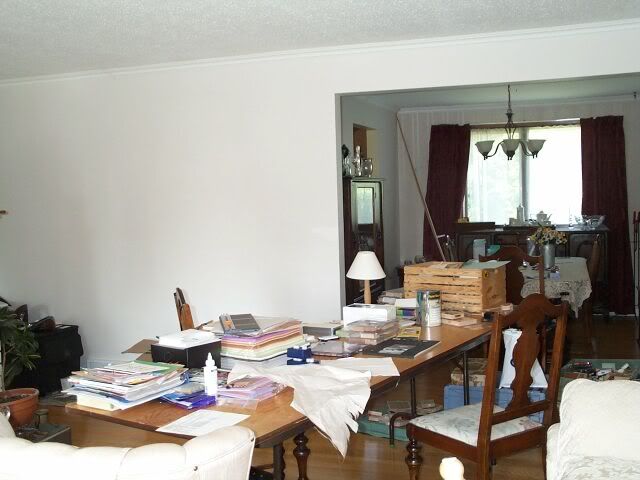 Oh the mess!: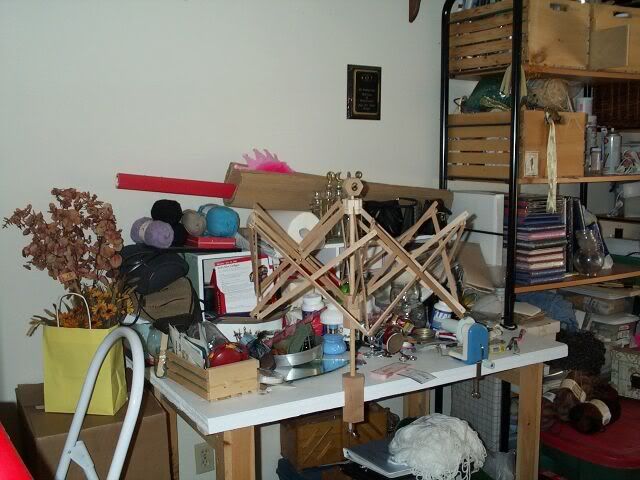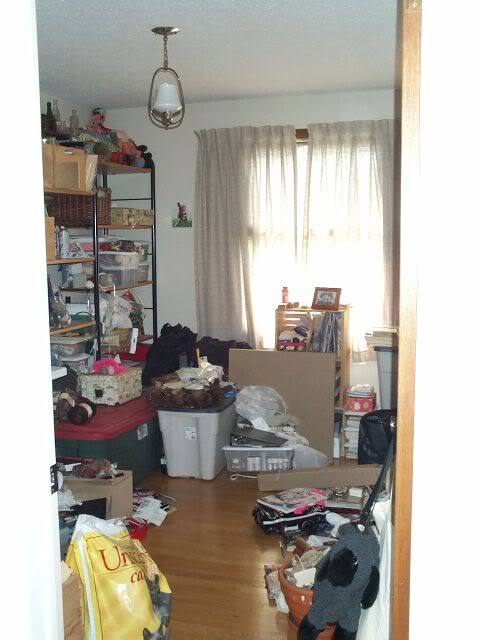 I now know how 2 little rooms can fill an entire yard on Clean Sweep: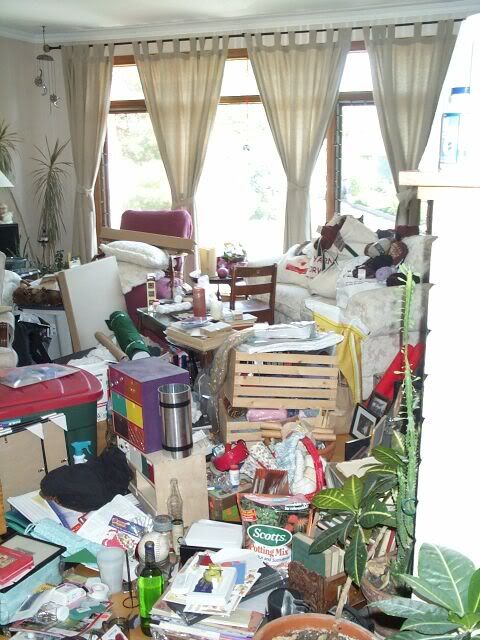 But I now have my room sorted, all the craft stuff organized. I also organized all my scrapbooking stuff - every damn photo is in chronological order and I have little matching photos for cards, ticketstubs and all the other crap I held on to!
Scrapbooking area: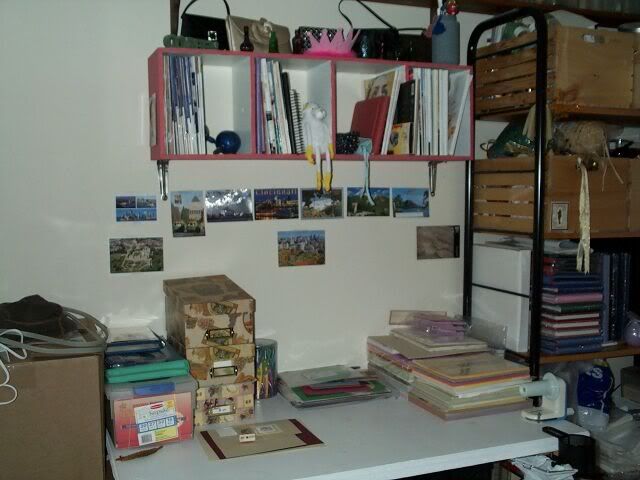 Other workspace: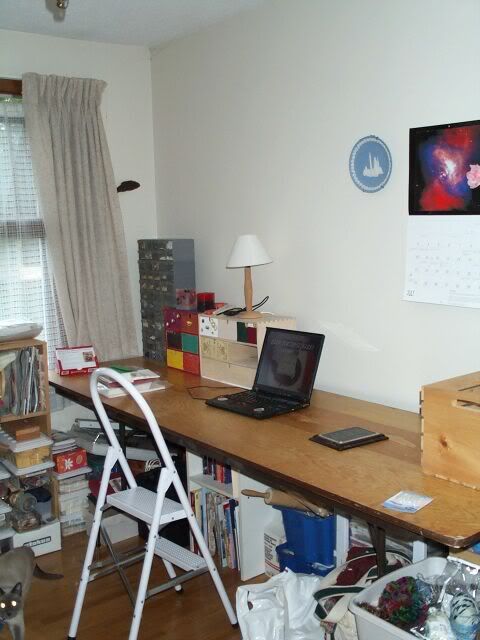 Ceebee enjoys the new space on the table, she basks in the sun in that room. As well, when I'm up there in the evening, Chet will join me now that there is room on the floor.