Thought I would share some pics of my dude at the cottage this weekend - he loves splashing along the shore, but won't go in if he can't touch. Click on any of the pictures for full size.
Getting ready to swim (good thing puppy has a good sense of humour):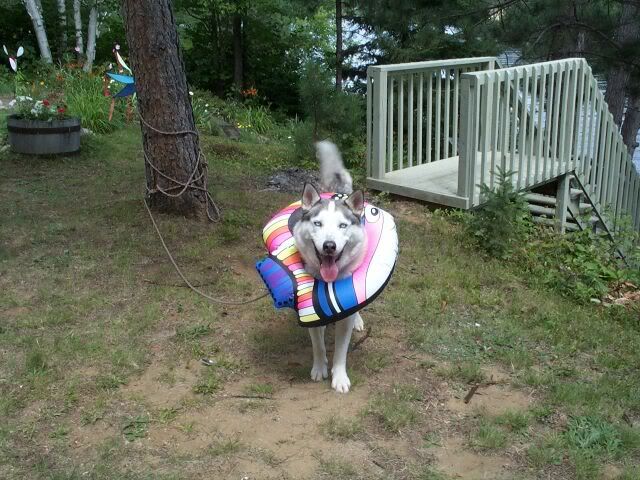 Hunting lilypads: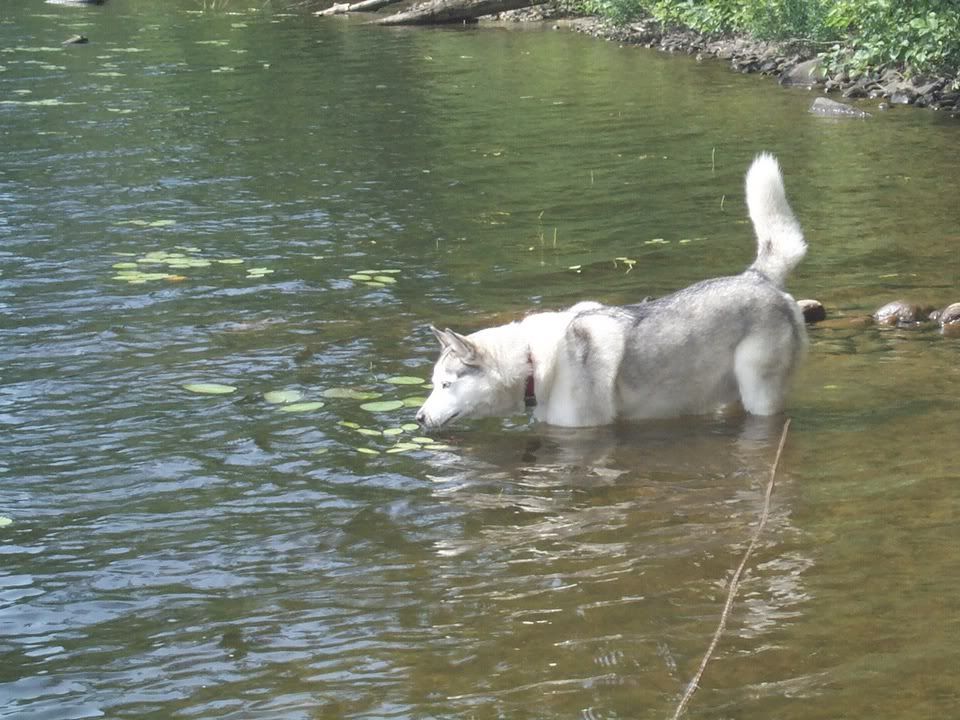 He spent a tonne of time going up and down the shore pouncing on the water as it lapped against the shore: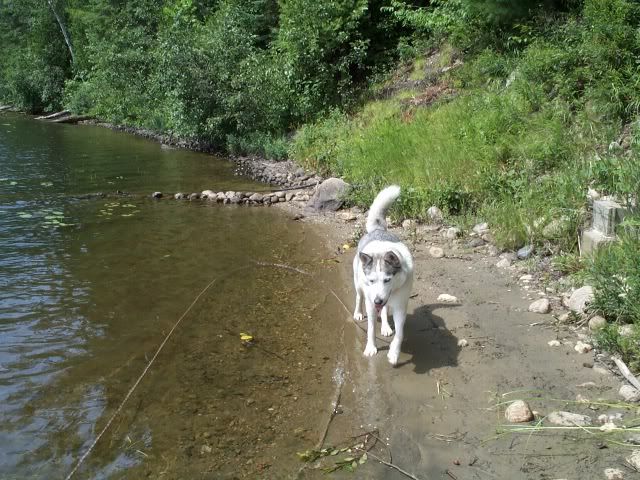 He was a very happy boy: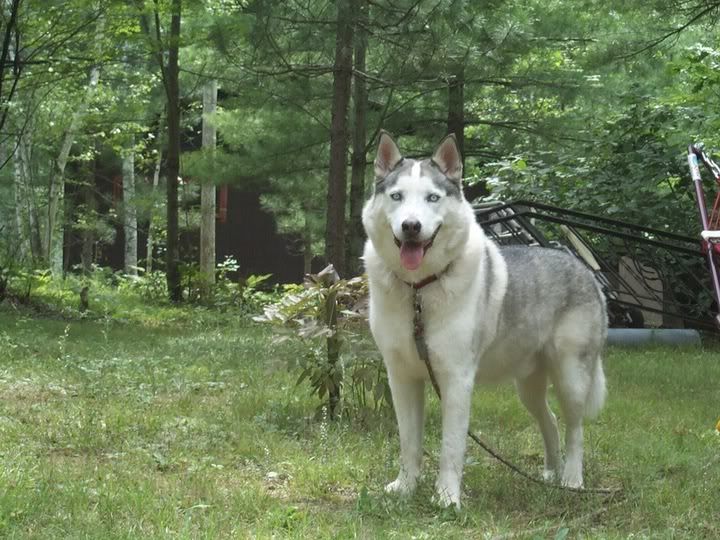 After being up there for 2 days he completely zonked out on Monday - he usually gets up at 6, and he didn't wake up until after noon!
x-posted