Don't worry Katie, it'll be over soon! We don't usually negotiate, but you're just so darn cute.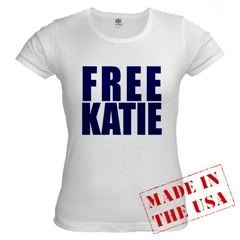 http://www.cafepress.com/mccam/628896

Not that I particularly give a damn about either of them, but their PDA's really creep me out. Not to mention Tom's display on Oprah, which I managed to catch a replay of in some news WTF segment. How do you spell uck - Totie? Katiom? Crolmes?