One of the things I'm really happy I got finished today was the invitations for my sister's wedding. The are sealed, and first thing tomorrow morning, will be in the mail.

Here are some blurry pics of the final product (click for full-size):

Front of card: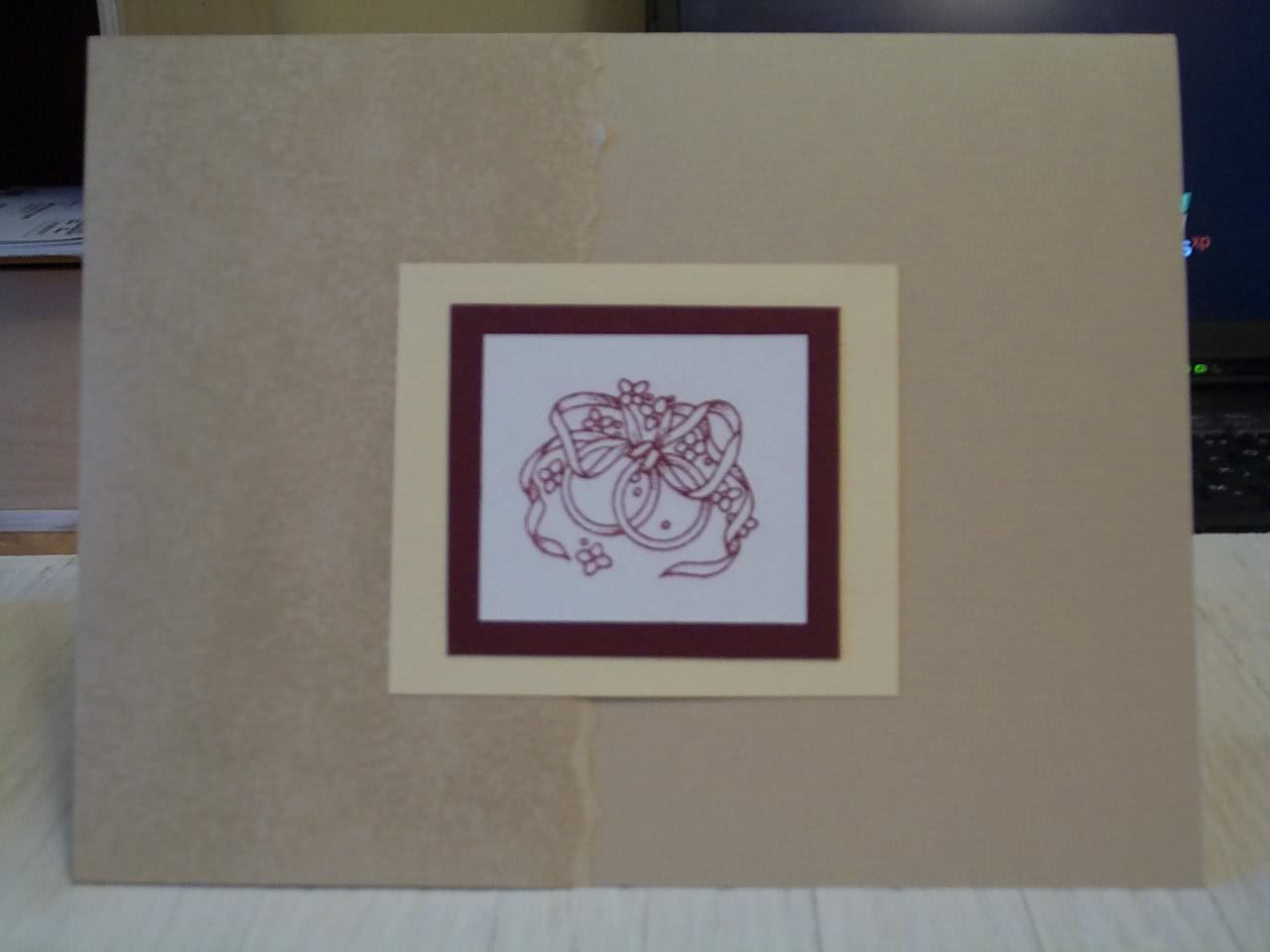 Inside, torn vellum: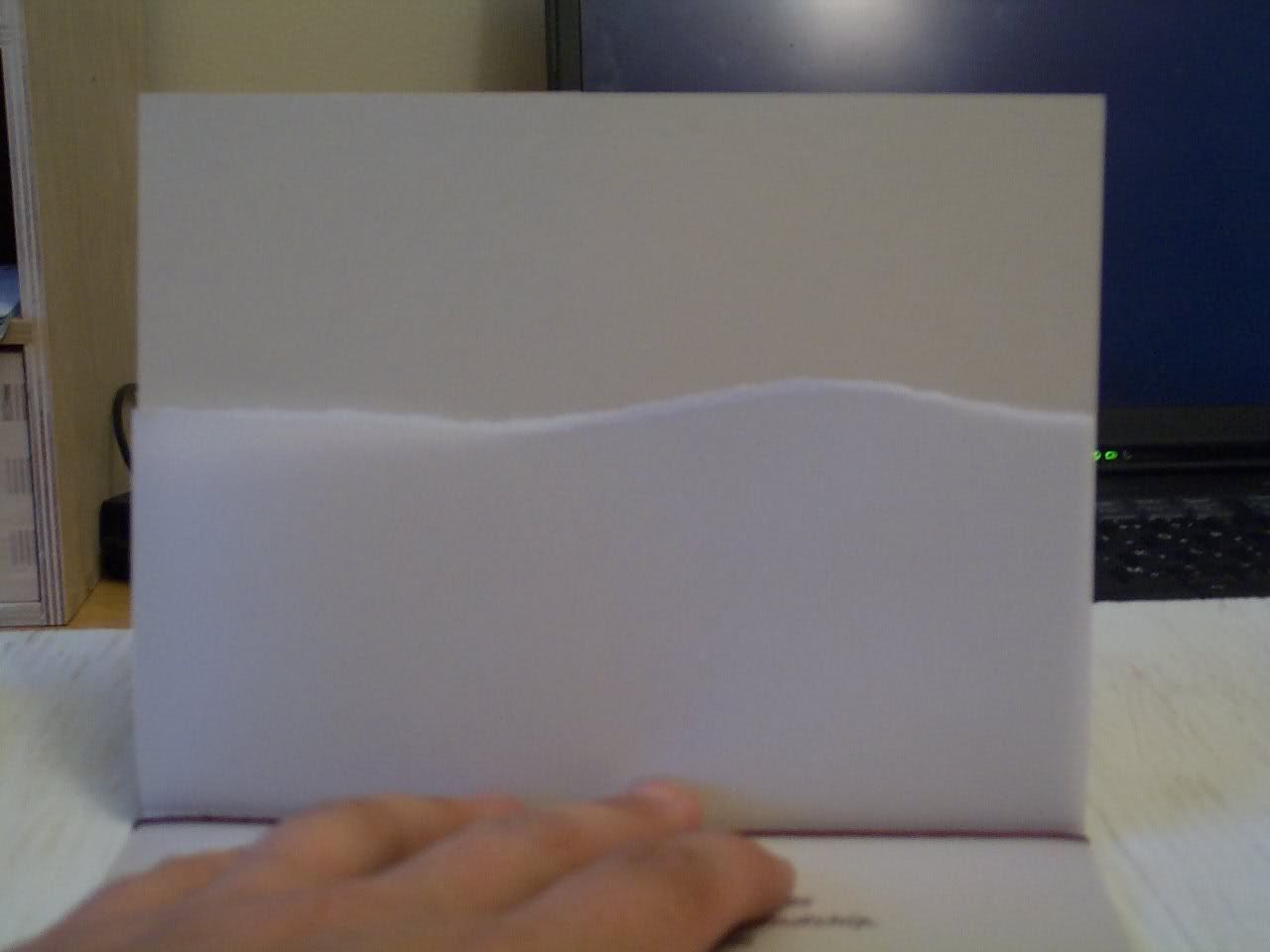 Man do I ever need a new camera.